In July 2018, the summer culinary class at West Seattle High School visited Sound Sustainable Farms in Redmond to see how the compost, created from their school organics recycling programs with Cedar Grove, is used to grow, fresh, organic produce locally for some of the Puget Sound region's most iconic restaurants and sports venues, including El Gaucho, Cactus, the Metropolitan Grill and CenturyLink Field.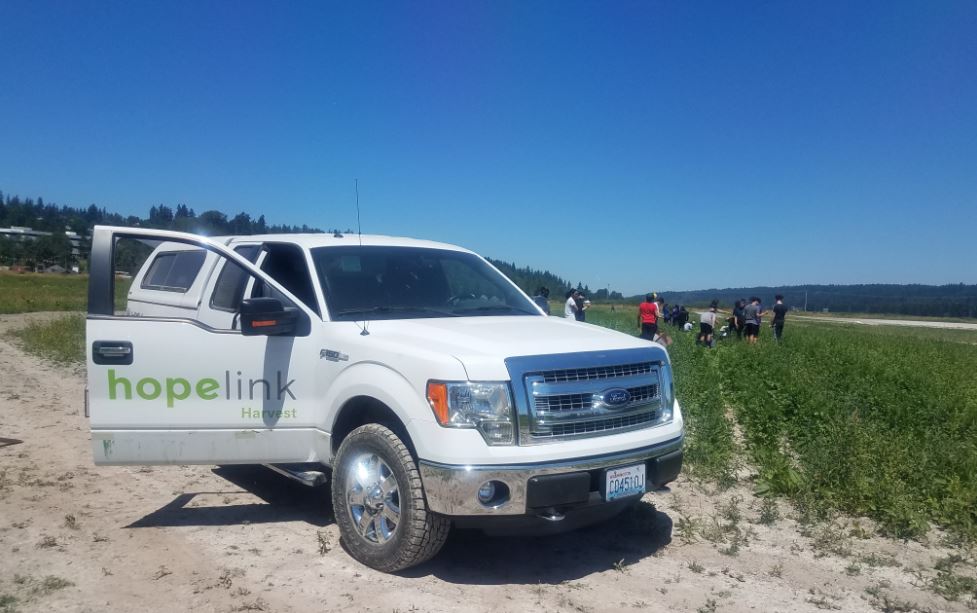 Hopelink Harvest's Program Coordinator, Lindsey Robinson and Sound Sustainable Farms' Director of marketing and Community Relations, Karen Dawson, worked with the students to glean cilantro for the Hopelink food bank in Redmond. They also took two large boxes of cilantro they had picked back to their classroom to include in recipes and to take home to their family tables.
These students were able to walk in the fields, on the soil they took part in creating back in their school lunchroom when they chose to compost their apple core or banana peel, and then see and smell the fruits of their labor.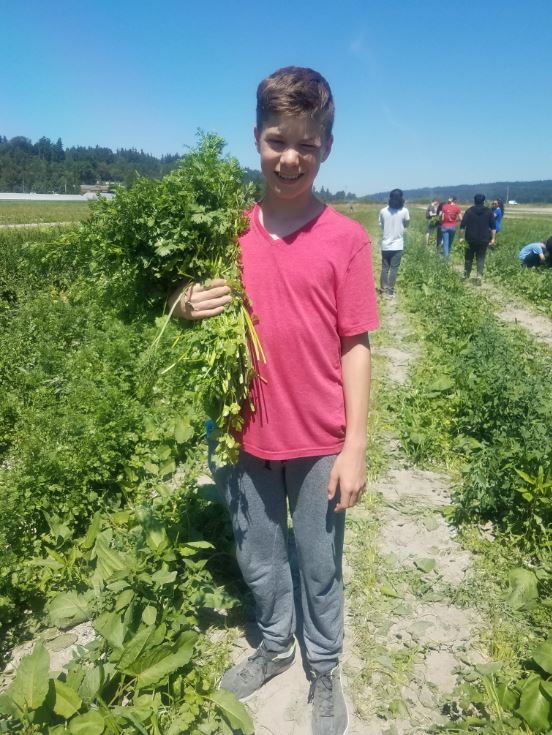 Additionally, the students were able to experience what it's like to toil on a farm on a hot, sunny day, to generate the food that goes on their plates. In doing so, they learned lessons about food production and why food truly is too good to waste.
To learn more about how you can volunteer to glean produce for Hopelink Harvest at Sound Sustainable Farms, please visit www.soundsfarms.com.