In 2021, Cedar Grove and YouthCare formed a partnership to provide a clear path for YouthCare clients, young people experiencing homelessness, to living wage jobs. Through this program, Cedar Grove is partnering with YouthCare to fulfill its mission of working to end youth homelessness and ensure that young people are valued for who they are and empowered to achieve their potential.
Cedar Grove is a local, family-owned business with deep roots in the Seattle area dating back to 1938. Cedar Grove plays a critical role in the Puget Sound's recycling infrastructure and sustainability efforts, diverting more than 350,000 tons of yard waste and food scraps from landfills annually. With two processing facilities in Maple Valley and Everett, Cedar Grove is a local manufacturer providing green jobs in King and Snohomish Counties. Cedar Grove produces wholesome, nutrient-rich compost that is sold to businesses, governments and residents, ensuring consumers have access to locally produced, recycled products.
Cedar Grove is working directly with YouthCare's employment and education team which helps young people enter the workforce by connecting with local businesses who are interested in hiring youth for full or part-time employment. Youth are then matched with employers and hired as employees following an interview. Staff continue to support young people in their employment as they navigate work-related challenges, successes, or setbacks.
Cedar Grove, a local business with roots in the Puget Sound region dating back to 1938, has always put community first and foremost in its business.
In collaboration with YouthCare's employer engagement specialist, Cedar Grove has developed a ClearPath internship for YouthCare clients that provides a six-week real-world, hands-on experience as an employee. Eligible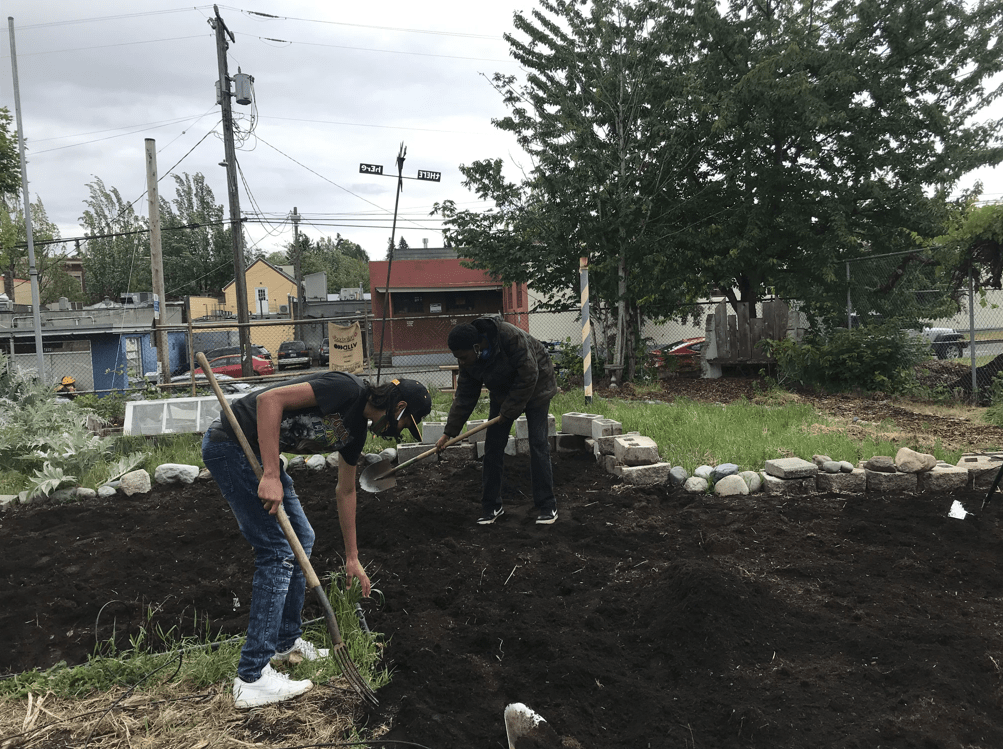 youth can experience a day-in-the-life of various full-time positions at Cedar Grove, providing a window into career opportunities awaiting them. They have the opportunity to work in all facets of the Cedar Grove facility from the tipping and grinding building where food and yard scraps from the region's recycling programs are received to ground crew to maintenance and other operations. Every step of the way, they are partnered with an experienced full-time employee who serves as a mentor and resource to the youth intern.
In addition to its internship program for YouthCare clients, Cedar Grove is also collaborating with YouthCare's YouthGrow program on multiple fronts including compost and jobs.
YouthCare's YouthGrow is an eight-week program that develops those skills by teaching young people gardening, landscaping, and food production. The program is offered to young people ages 15-21 and run in collaboration with Seattle Public Schools Interagency Academy.
Participants learn to cultivate, harvest, and market produce while gaining critical employment skills and continuing their secondary education. Each cohort spends their afternoons working in the garden and learning about urban farm management. Once a week, the cohort cooks and eats a communal farm-to-table meal and donates the extra produce to the Rainer Valley Food Bank and YouthCare's Jackson Street location. During the spring and summer, young people sell the garden's produce at the Columbia City Farmer's Market in South Seattle and all proceeds directly benefit the program.
Cedar Grove's Sound Sustainable Farms in Redmond, Washington, is offering jobs to YouthGrow participants and graduates to experience working on an organic, sustainably managed farm.