Ask Cedar Grove: Gardening Tips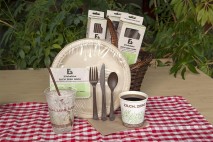 Zilchables
Make your holidays waste free by using fully compostable Zilchables, available through Eco Products. Great for waste free parties, as gifts, or as unique stocking stuffers.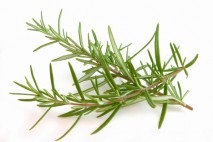 "If frost is likely, water plants before temperatures drop as it will help them survive. If a frost comes without warning, watering afterwards helps them to survive."
Winter Gardening Tips
Sometimes it's difficult to know when and where to plant what, and how to care for your garden. We've asked the experts and come up with the following tips & tricks.
Winter is a great time to plant:
Woody herbs like rosemary, thyme and bay for winter casseroles.
Chard, garlic and shallots.
Potatoes and horseradish, but remember to avoid any frost-prone areas.
Snow peas, fava beans, and radishes. Cedar Grove Vegetable Garden Mix is great for these!
Dahlias, roses, wallflowers, pecans and fruit trees - make sure to stake them firmly to prevent roots from rocking in strong winds.
Winter Garden Care:
PRUNE: Trim raspberry bushes back about a foot, prune roses, hydrangeas and decidious trees like oak. Top your plants off with some Cedar Grove Compost to keep your garden looking fancy.
COVER: To protect plants from early morning frost.
BANISH: Any crops showing signs of disease to prevent spreading.
CULTIVATE: Soil with Cedar Grove Compost to prep for spring planting.
CLIP: Spent flowers and seed pods off plants and cut perennial stalks.
HARVEST: Leeks, cabbage, cauliflower, broccoli, brussel sprouts, lettuce, garlic, parsley, kale, radishes, and spinach.