Commercial Collection Services
Compost Solutions
Cedar Grove is an industry-leading, convenient, local, one-stop-shop for all of your organics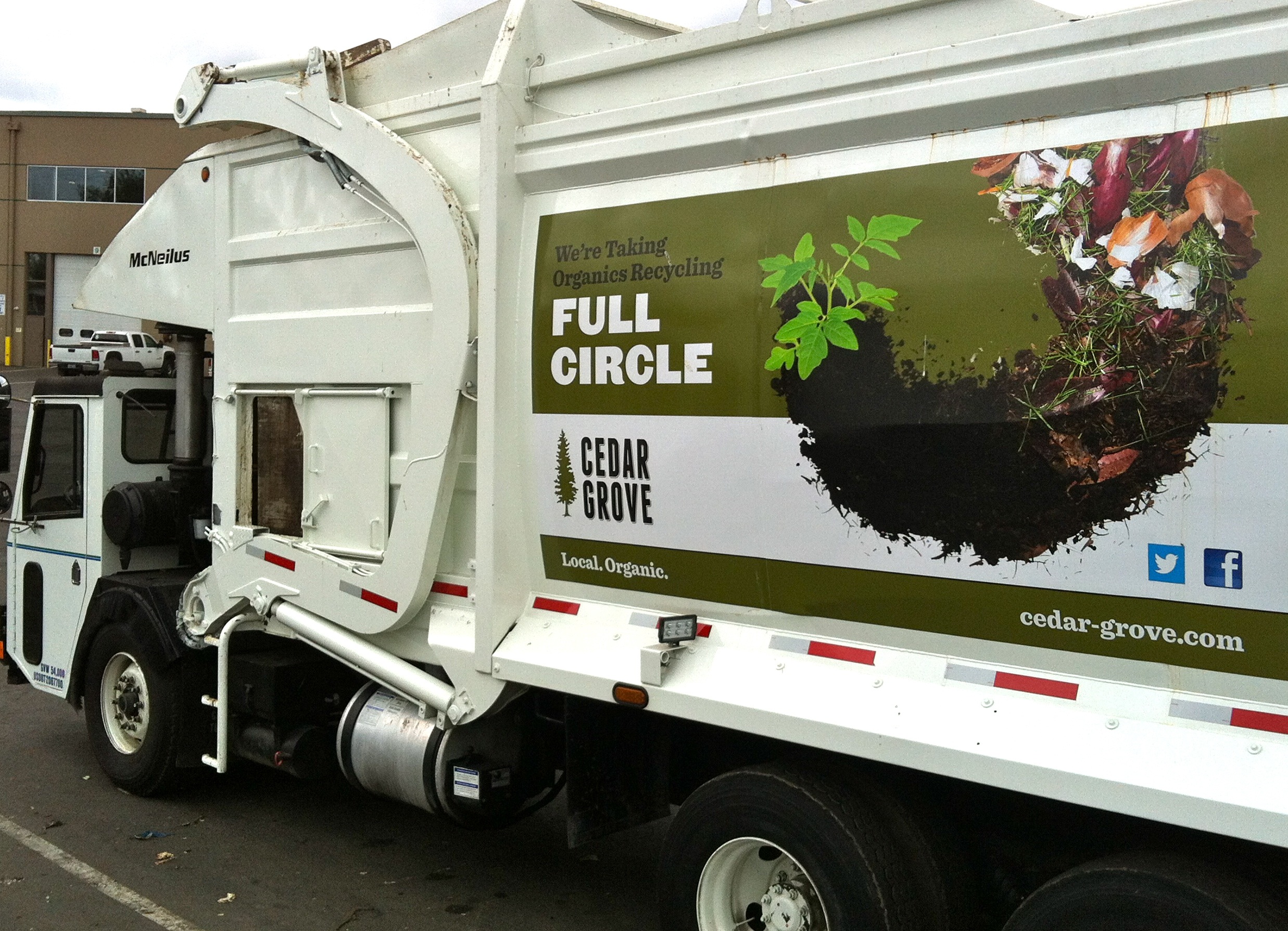 recycling needs. With over 70 years of experience, we specialize in working with businesses to help establish lasting, sustainable composting programs.
Our consultants work with you to reduce your waste and create a customized program to provide maximum savings. We work with your staff every step of the way for sustainable solutions and provide free customized posters, labels and on-site staff training. We stock a variety of waste carts and containers of different sizes, so you are guaranteed the most cost-effective solutions.
Personalized service plans
Cost effective solutions
Single point of contact
Experienced account representative
Step-by-step programs
Reliable collection
Join the Green Scene
In an industry where many of the other haulers are owned by national companies, Cedar Grove is locally owned and operated. Not only does this create green jobs that benefit the local economy, it allows Cedar Grove greater flexibility and responsiveness in partnering with area businesses - providing customized options that serve your unique business needs with a coordinated approach that can save money and increase efficiencies.
Our services include:
Site Assessment. A Cedar Grove consultant will carefully evaluate your needs and current service to recommend the program options best suited to your business.
Proposal. A proposal with our recommendations for services and products will be provided for your review and approval.
Training. A Cedar Grove trainer will come to your place of business as often as needed to properly educate employees about the program at NO additional cost to you.
Containers. Your containers will be delivered approximately one week prior to the start of your service.
"Cedar Grove is easily the most responsive, informative and engaged waste hauler that Taco Time has ever worked with."
- Wes Benson, Taco Time
"We are excited to work with a locally-owned company that is committed to reducing our use of garbage as a primary means of disposal. The opportunity to compost in all of our locations has been embraced by employees and customers alike."
- Matt Galvin, Pagliacci
Let's talk
Let our consultants work with you to create a customized program and provide maximum savings!
Call 1-877-994-4466 or email greenscene@cgcompost.com.

Download our Compost Poster here!